A show made just for Elliot and I! While it is another short anime, I yet again found a lot of enjoyment in the few minutes I was given each day to watch all the little chibi kittens run around and get into trouble with their owner. I'll admit, this review will be a bit shorter than the rest, but that is purely because there is nothing more to say on how pure the whole exchange was.
Nyanko Days is a simple and sweet story about a girl with her pet cats (no, not She and Her Cat). This one wont make you cry! The cats are presented through little humanoid, chibi neko girls for everyone's enjoyment. The adorableness overwhelms the audience as we watch our protagonist go through the struggles of being a girl with no friends or people to relate with to growing out of her shell through the love of her cats.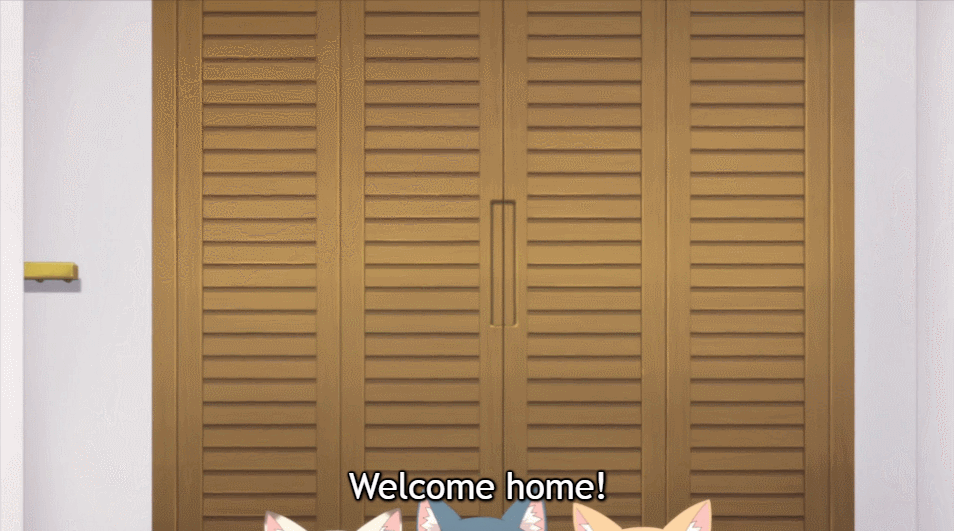 Let's start with the good vibes!
The Good: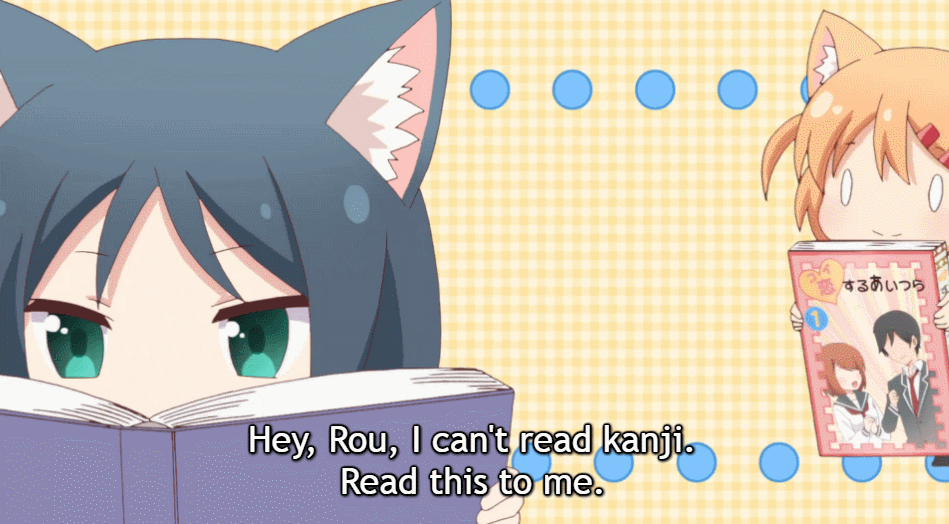 Honestly, the good thing about this anime was just how pure and wholesome the whole thing was. It was like holding Elliot after a long stressful day of watching anime. A comfort given to so few.
In all seriousness, I'm not sure anyone could have hated such a few moments out of their day as they watched this anime. It wasn't even that it was funny or that it had an innocent story, but rather, it felt like it was just the day in a life of a young girl who struggles to make friends and finds a passion in loving cats. It sounds like my life, and it is, but the point more or less is that it is a pretty sweet and innocent couple of minutes for each episode.
Alongside this, I actually think the character were really well thought out and relatable. I like that the most unapproachable girl in school who was top of her class and really talented had a similar love to the main character, who felt like a total opposite. The friendship was really sweet and the diversity and craziness of the cats is always something to admire.
The Bad: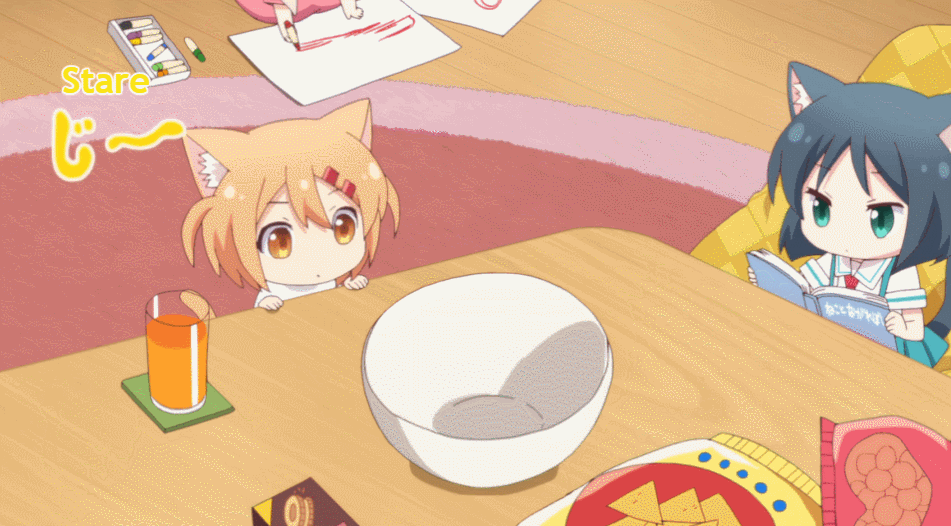 Again, as with Kaiju Girls, I think shorter anime lack a lot of depth that they could delve into. It's a shame, though I feel like this isn't quite a waste of time. Unlike Kaiju Girls, I don't think I would have wanted to see this be a full length anime. The story isn't too much that it leaves you wanting more, but it's brief enough to be sweet.
Would I have loved to see a bunch of cats and made this an anime similar to the beloved Hamtaro? Perhaps. But would it have necessarily been the right thing to do? The world may never know. It's hard to say what this anime could have been, but I think for any watcher who loves cats, this should be a brief and lovely affair.
Kitty Rating: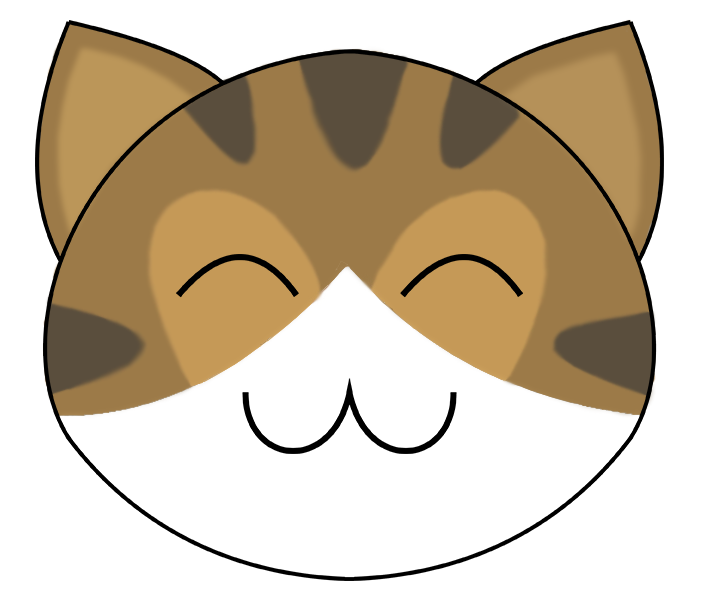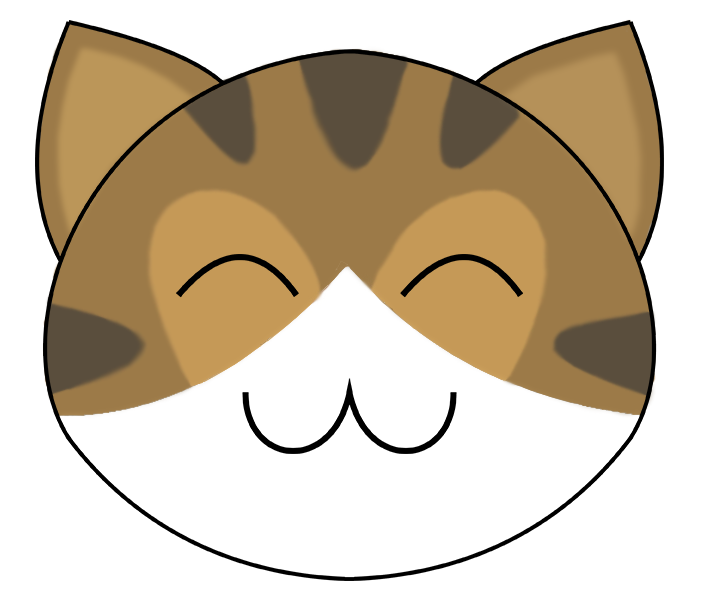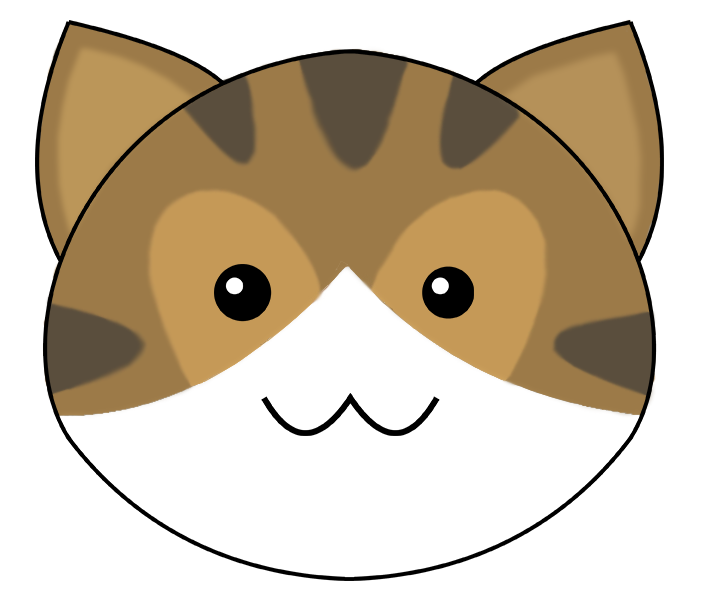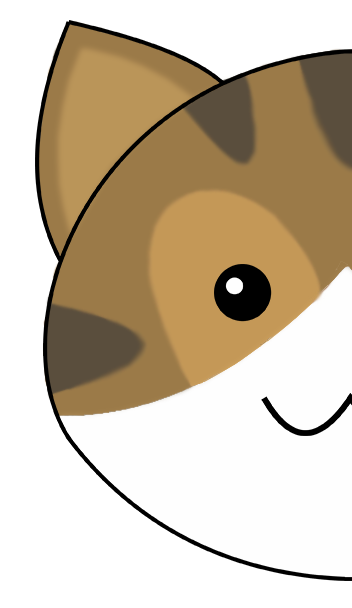 For what it was, being a very short anime and all, Elliot and I are going to give it almost the full price! Three and a half isn't all that bad, in my opinion, especially when they're all very happy baby bums! I liked this anime and thought it was very sweet, even though I don't feel it was ever going to be the anime of the season.
That being said, I always try to give credit where credit is due. Certainly, it has become one of Elliot's favorite anime! If you're looking for something sweet to watch, please check it out!
What short anime do you think could have been full length? Let me know in the comment section below!