It's that time again kitty-lovers! Time for me to pick out what anime I will be watching for the season of cold morning and cornucopias amounts of homework and exams! It's fall, and that means there will be rushed blog posts and Elliot will most definitely be getting "fluffier" (guys, Halloween candy, Thanksgiving and Christmas dinner are just gonna do it for him) but fear not! We will be doing our job to provide you with the best reviews and content for the blog!
So what will the bum and I be watching this fall?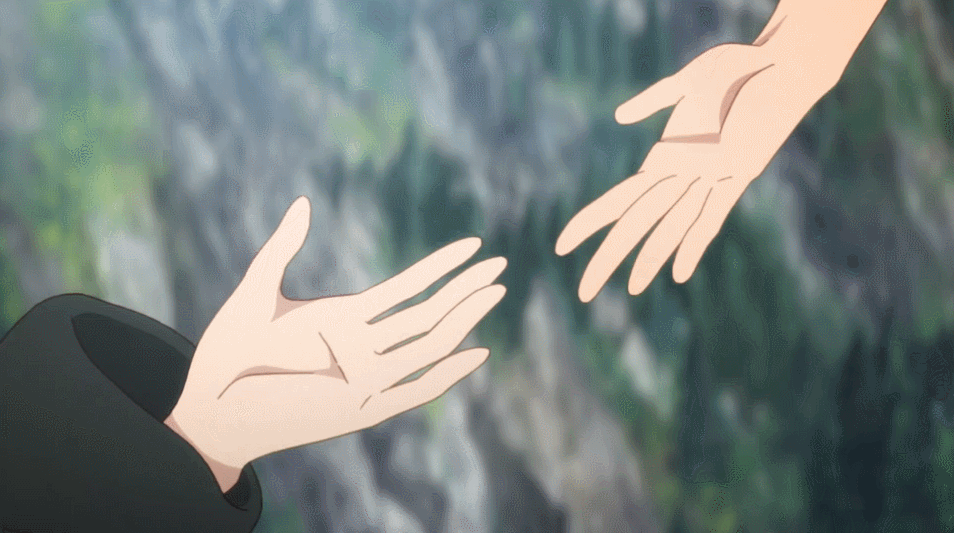 Izetta: The Last Witch: 
Is it finally happening? Am I finally going to find a lesbian couple that doesn't pander to a male audience via anime? Because the last time I saw that happen it was Magi Madoka and even then, I'm not so sure they ever really made it canon. I'm not entirely sure that that's the direction this anime is going to go in, but boy howdy, I sure hope it does! Listen guys, every yuri or girl love thing I see in anime is always really young girls or its really not meant for queer women. With that in mind, I've always wondered if I was ever going to find a healthy, adult relationship between two women without it being fetishistic. I'm not sure if this will be that anime in terms of shipping, but regardless of the "romantic" aspect I love the story so far. Episode one really drew me in and even if the two don't end up together the story will still be worth the watch. Needless to say, I have high hopes for this anime.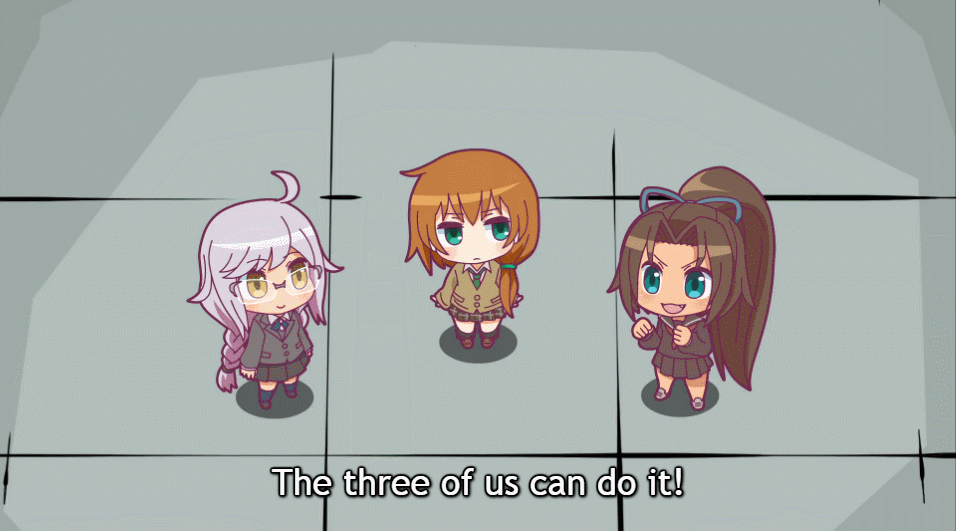 KAIJU GIRLS:
This. Is. The. Cutest. Thing. Ever. I know that this means I will have to review another very short anime, but I have no issues with this. In fact, I've been so busy lately that this might be a blessing in disguise. I really love the art for this, it's so chibi and adorable and it makes me want nendos. If I don't get nendos for this anime, I might cry. Regardless, I watched the first two episodes for this short anime series and it looks like it's going to be a good way to relax and unwind at the end of the day. Nothing heavy or serious, in fact it's mostly humor, but I do think that it's going to be a great "time waster" for lack of a better term.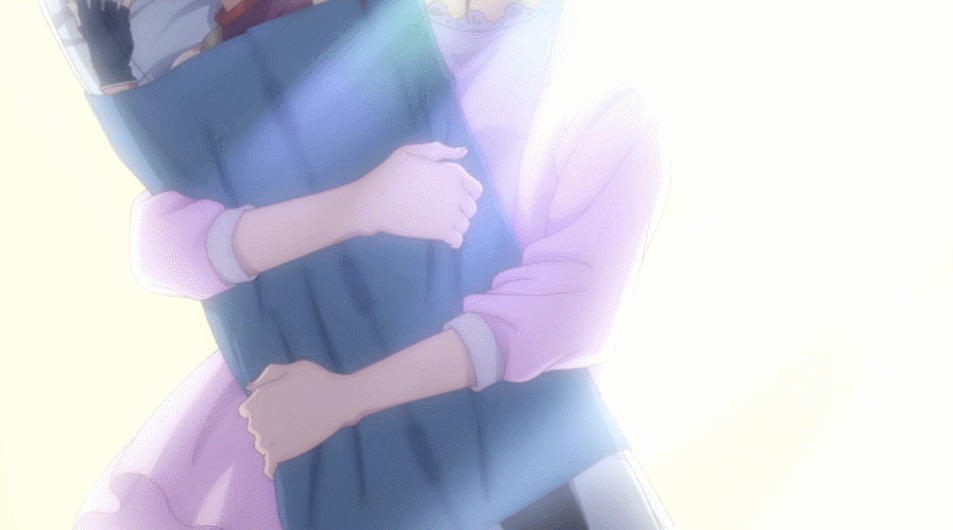 Kiss Him, Not Me:
I have a problem with this anime. I have a problem with this anime to the point that now me and the crew are going to be doing a podcast series discussing this issue. Right away, within the first few minutes of this anime, I just knew I was going to have an issue with everything that followed. What is this mysterious issue, you may ask? Fat. Anime. Character. Tropes. "She said whaaaat?" You heard me. And the sad thing is, when I saw the gifs from this anime I thought that it was going to be a really great, funny anime. But instead they placed the lead female in this position where her weight was a deciding factor in her attractiveness. This may not seem like a problem until you realize that none of this story would have happened if she'd remained plus-sized. I will have to dig into this much more when the season is completely finished, but for now I will leave you with a scowl and some bitterness; I am really tired of seeing this trope. It needs to stop. In the meantime, I will try my best to just watch the anime.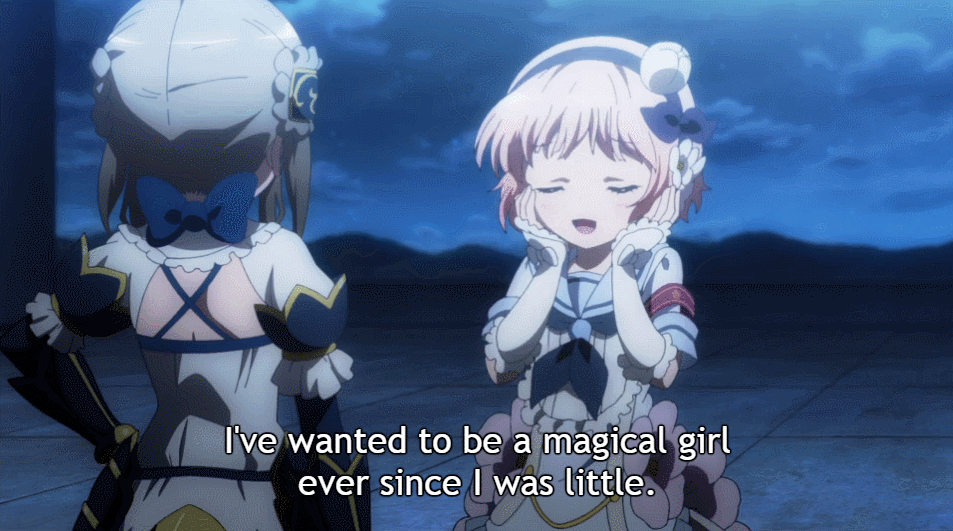 Magical Girl Raising Project: 
This series. I don't know where to start with this series, if I'm being honest. For the record, the only reason that I would be even remotely harsh on this new show is because I'm a serious Magi Madoka fan. And while these two series are respectfully different, I still saw some similarities between the two shows and it made me feel slightly defensive. Like a house cat and it's food (I mean Elliot). Magi Madoka is my sealed can of goodness and when I see the bag of kibble I kind of just turn my nose at it. That doesn't mean that it doesn't have the potential to be good though! I pushed my bias aside as much as I could because I found that I actually liked the art style and animation for this show. It looks like it will be good, so if I can relive my Madoka days vicariously through this, I will.
And that's it for the fall season! I think it'll definitely be a good one and I'm looking forward to watching all of these series and reviewing them for you like the piece of anime trash I am. This will definitely be a great way to procrastinate on the large amount of work I need to do to stay alive (note: this is a lie, if I stop working I die, so therefore I will not be procrastinating, but rather, working diligently at all times). Elliot and I will be dutiful to our reporting for you, the readers, as always!
What series will you be watching while you wait for Santa/Krampus to come? Tell me in the comment section!