I think it's a question most of us have thought of, especially when you're just starting out. I mean, think about it, how do you know when you're there? When will you be deemed a true fan? Will hooded figures come into your room in the middle of the night, blindfold you and take you down into some dark, unknown area and sacrifice your blood to the gods as a right of passage? What does it take?
Well fret no more, little weebs, because I'm going to tell you all about what it means to be a real, pure-blood anime fan. You think you got what it takes? Well, here's the kicker:
You probably don't, according to many of our fellow otakus.
We've all been to an anime club, a con or maybe even just out with some anime merch on and ran into the situation that's going to make us question our loyalty to anime. It's going to be that one bro who tells you, "You're not a really anime fan if you've never seen [insert some really random anime that probably never got dubbed or subbed and is purely fan service]". This may not be the exact wording, however the message remains the same. And what a shame right?
This is probably the worst experience of any young otaku's life. And the more involved you are, not only in anime and the community itself, the thicker your skin becomes to things like this. Believe me, I bash on so many fandoms and often get my own fandoms bashed on; it's pretty much the law of equivalent exchange. So if you're new to anime, I welcome you to the basement because that's where you're going to be spending most of your time from here on out. It's cold, wet and you have the option of either being immersed in shade or sitting on salt formations. Your choice.
I may not be the cuddliest mushroom in the cookie jar, but I can tell you now that these are the people, ironically, that are not good fans. They're still fans, their hearts may be true, but they are not good ones. The answer to what a real anime fan is may just surprise you; it's a person who likes anime. That's it. That's the answer.
People like to really go for the jugular on this one because we like to measure how big of a fan someone is. They will look for anything to take you down. You didn't watch all of Naruto? Get wrecked, kiddo! Didn't like S.A.O.? Yeah, well… No one really did, but the point is, it's always the goal to be one step ahead of the other otaku to those mean fans. And that shouldn't be how it is! We are a group of people who normally get criticized for even mentioning anime, let alone be super fans about it! We should be building each other up, supporting each other's crappy shows no matter how much we hated Charlotte because it was jut X-Men in disguise…
Look, I love anime and I love the people. Don't take this as a bash, but rather, something that really needed to be said. Don't ever feel bad if someone's figure collection makes yours look small in comparison (trust me, I have been there). Don't feel like you're a worse cosplayer just because the other person made theirs by hand and they are a professional seamstress from Czechoslovakia with diamonds in the fabric and human souls in every stitch. Don't worry about it! These things, in the long run, don't account for the way you celebrate your fandom and the way you get your geek on.
I'm gonna do that "basic yoga girl" (what even does that mean?) thing here because I think there's a phrase that really embodies this well. It went something like, the presence of one person's beauty is not the absence of your own. Well, same goes for fans. Just because the one bro watched all of Inuyasha does not mean that you aren't a true fan because you could give less of a cabbage about watching furries with an attitude problem (and furries are fantastic people by the way, no hate will ever fill this blog regarding them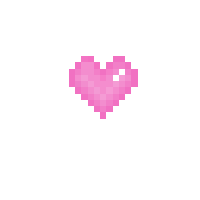 ). Even if you don't buy anime merch, go to cons or stay informed on anime-related happenings also does not mean you aren't a fan. Being a fan means you enjoy the work the writers, artists, animators and entire studio put into a show. But being a good anime fan? It means helping each other out and being supportive no matter what differences you may find between you and another fan.
How are you a "real anime fan"? Tell me!